Best Sellers
See our most popular arrangements from week to week. We have flowers that will fit any occasion!
NOTE: All containers, vases, flowers, etc. are subject to availability. Each order is made as close to the chosen item as possible. If you have questions or concerns regarding subsitutions, please call one of our locations.
Call or stop by one of our 3 locations:
The Flower Cottage & Gifts, LLC, 1675 Madison Place, Lithia Springs, GA, 30122. Phone: (678) 401-2787

The Flower Cottage & Gifts, LLC, 5823 Mableton Parkway SE, Mableton, GA, 30126. Phone: (770) 948-8533

The Flower Cottage & Gifts, LLC, 9395 The Landing Drive, Suite H-400, Douglasville, GA, 30135. Phone: (770) 949-6551
Thank you and we look forward to seeing you soon!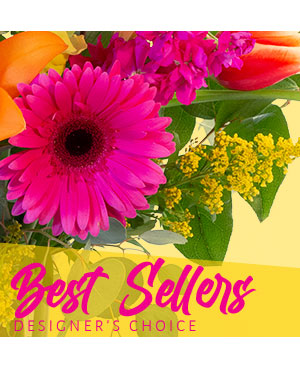 Beautiful Best Seller
Designer's Choice
If you can't decide on the perfect flowers, we've got you covered. We know these flowers will impress because they're our best sellers! What better way to encapsulate all these beautiful flowers than with an arrangement designed by our expert florists? Send our Designer's Choice Best Seller arrangement today.